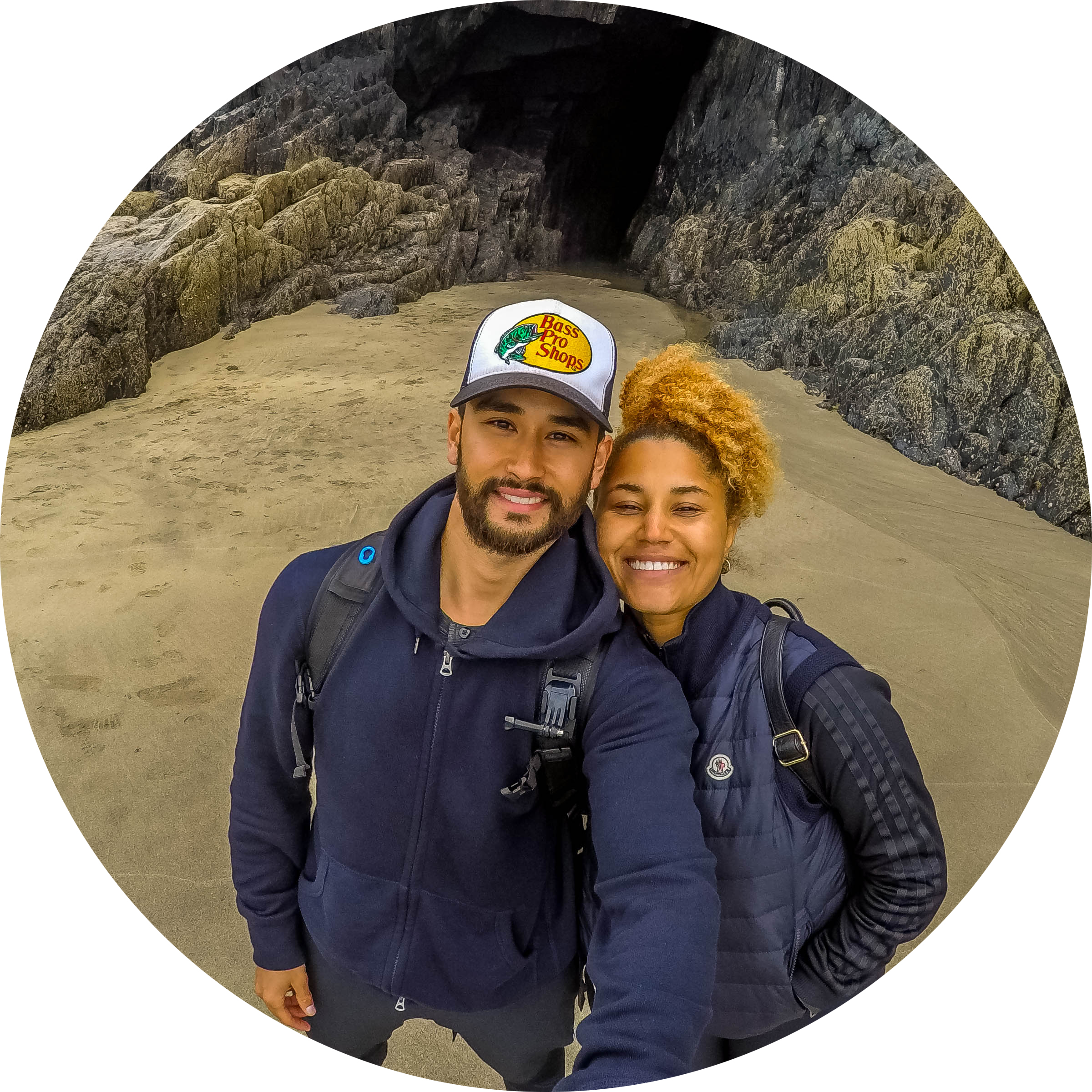 We're a married couple with very different tastes when it comes to travel.
Rachel loves to travel in style and luxury, while Ryan prefers basic accommodation and adventure.
We take it in turns planning trips all around the world as a compromise.
We want to inspire you to travel differently. We want to show you how two contrasting travelling styles can come together perfectly to make unforgettable travel experiences.
Find out more about us below.
Hey guys, my name is Rachel. I work at a large record label and music publisher, in the London office. I've worked in the music industry for most of my life and I love it! I started as a songwriter at age 14, I absolutely love the process of creating music. I still write songs and I also produce, you can hear some of my music on our travel videos. Check them out here!
I've always loved to explore new places, I travelled a lot with my family when I was a kid, and I have also travelled a lot for work. I love experiencing new parts of the world and it's great to be with someone who also has the same passion.
As Ryan will say, I prefer not to scrimp and save when going on vacation, and I believe that we work hard to be able to have great experiences around the world. I'm more likely to choose a more luxurious accomodation but I also love the adventures that we've had as a couple. I loved camping in Canada, hiking all over the UK and exploring Bali's amazing culture!
Hey there, my name is Ryan. I am a high-school Physical Education teacher. In 2012 I moved to London with the intention of only staying for a year, but of course things didn't go to plan. I was offered a full-time contract by my school and then I eventually met Rachel and the rest is history.
It so happened that one of the things we shared a passion for was travelling. The only catch was that we were both used to travelling in very different ways. I was used to trekking mountains in India on motor bikes and sleeping in $5 accommodations. Rach was used to something completely different.
At first we found it difficult to comprise and fit both adventure and luxury into one trip. I found myself compromising a bit more and always leaning closer to the luxury method of travelling. Happy wife, happy life right? But, I slowly started pushing for little adventures here and there. We went from sun bathing by the pool in Thailand to quad biking through Santorini. Next up, sky diving?
WORK WITH US
Interested in working with us? Click here to see how we can collaborate.
CONNECT WITH US
We'd love to chat. You can reach us at anytime via email at contact@theoppositetravellers.com.
You can also connect with us on social media. We're on Instagram, Twitter, and Facebook all the time.