How To Be Financially Responsible On Vacation 
A banker, actor and writer. She write about life, beauty and fashion on her blog A Glowing Notion.
It's the dream of a lifetime. You've saved up your money for it, and are ready to make the most it. But sometimes on vacation, it is very easy to get carried away with your spending because it is a 'once in a lifetime trip'. You can find a way to justify your spending because 'who knows when you'll be here again'.
You can find a way to justify your spending because 'who knows when you'll be here again'. Now in saying all of that, I am an advocate of making the most of every situation, living your life to the fullest, and not making everything about money. However, we should all be responsible. We all come back home to bills and other expenses. A feeling of buyer's remorse is not fun to welcome, especially when post-vacation depression is lurking. I have given some thought to my most recent trip to California - one that cost my boyfriend and I a pretty penny, but was definitely worth it - and come up with some tips for you to consider when travelling yourself.

Road trip.
Save on the accommodations, splurge on the car.
The main event of our trip to California was the road trip down the Pacific Coast highway from San Francisco, to Los Angeles and ending in San Diego. Considering we were going to spending most of our time in a car, we were able to justify splurging on luxury and comfort. To balance out the cost, we chose to stay in less expensive hotels and Air BnBs. In saying that however, you don't have to rent a Mercedes (spoiler alert - we did!), but a comfortable and reliable car is important. We always felt safe and relaxed.
Save on food and souvenirs.
Another perk of staying in an Air Bnb or VRBO is that you have a kitchen or kitchenette. Eating three restaurant meals (plus) a day will definitely add up, and become dull after a while. If you can buy groceries and cook a meal a day, you will save that money for an excursion or an extra cocktail at night. Packing snacks is also helpful so that you don't find yourself buying expensive food (as you'll probably be in tourist popular areas or maybe in areas with no food at all!).

I think souvenirs are great, especially when you can support a local vendor, but I encourage you to think twice about splurging on them. How often have you actually revisited your souvenirs or put them to good use? They usually just collect dust on a shelf somewhere. Your photos and memories are the ones you cherish the most.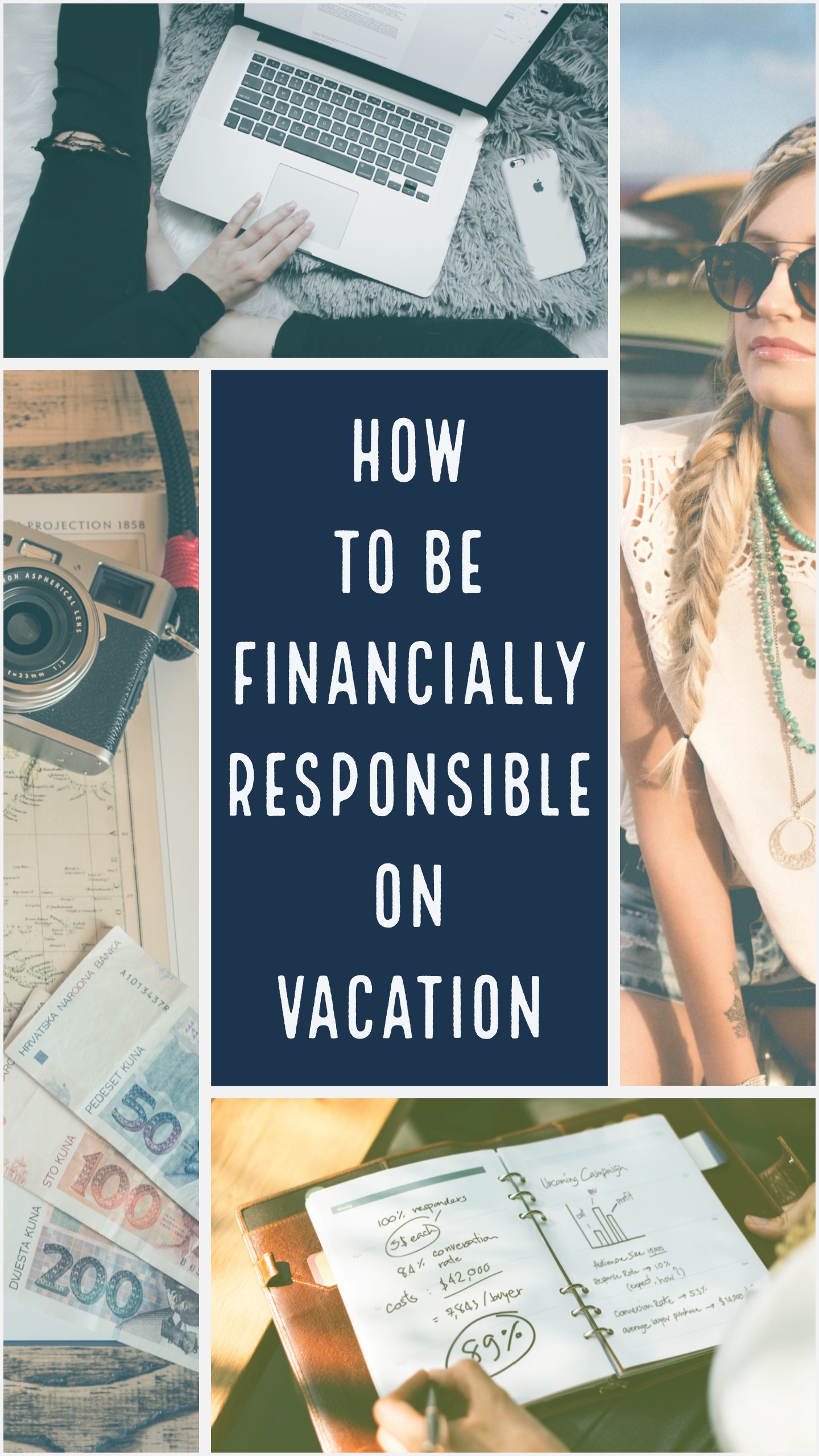 & Follow Us On Pinterest.
Splurge on experiences.
I wanted to include this point because I booked two activities during our trip that stood out to me - bike riding from Santa Monica to Venice Beach in LA and private surfing lessons in San Diego. Those experiences are more valuable to me than the sweater I bought on the promenade. I will say though that you should be aware of sketchy vendors or discounts. I rented the bikes from a well-known, authorized dealer who offered us good quality bikes and insurance because I'd rather be safe than sorry. If you feel comfortable, go for it but just review all the risks beforehand.
Be aware of the fees associated with your credit cards and debit card.
Exchange rate commissions and ATM fees can be killer.
I am a banker by day and felt compelled to include this because it may not be top of mind for everyone. We are Canadian and travelling abroad or down south means we are paying with different currencies. Luckily, it is easy to use our cards to purchase things and it is safer than cash, however you should be aware of the fees associated with your cards. Ask your bank or review their fees online so that you don't have any surprises. Typically, there is a withdrawal fee when using an ATM that is greater than the withdrawal fee at home. If you have to take out cash, take out a larger amount once, than a smaller amount numerous times to save on excess fees. Your credit card will also charge a commission percentage on top of the exchange rate. For example, a credit card company will charge an additional 2.5% fee on top of the exchange rate so you have to consider if the item is worth it once you have done the full conversion. I have a USD MasterCard from my bank, so I encourage you to go to your bank and review all of your travel options before your trip.
Ensure you have travel insurance coverage.
After you finished discussing banking fees with your advisor, you should also consider looking at your travel insurance coverage. You may not think it is necessary but anything can happen and you never know. If you have a job with benefits, perhaps you have some travel insurance coverage from your company. If not, your bank or travel agency may be able to offer you coverage as well. I think it's most crucial when you are taking a longer trip or visiting a country that may not have the best health care system.

Once you have your finances in order, just enjoy! Don't think about work or money or any other troubles. One of the best feelings from my vacation was completely forgetting what I do for a living because I was fully submersed in my surroundings and living in the present.
I hope you found these tips useful for your next trip. If you want to find out more about me check out www.aglowingnotion.com and subscribe below. Happy travels!
Ryan Riel
Ryan is an entrepreneur from Toronto, Canada who moved to London, England quit his job as a PE teacher and started two successful companies by the age of 29 working out of his home office.
Ryan is a digital marketing consultant who helps business leaders and entrepreneurs rebrand themselves and their companies and profit wildly in the process.
Ryan's clients are some of the most successful business men and women in London and he has helped them and their business take the digital world by storm.